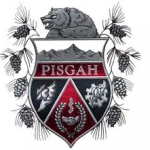 Dear Pisgah Community,
In an effort to make sure our Community is up to speed and on the same page regarding some events over the weekend and today, I would like to provide the following information concerning the safety of our students and campus: School Administration and Law Enforcement have diligently investigated information concerning comments allegedly made that were referring to a potential threat to our campus. After working with 2nd and 3rd hand information, we were able to determine that the alleged comments were attributed to a student from a neighboring county.  The alleged comment was apparently posted on social media and then deleted. Law Enforcement and I determined that our campus was safe, otherwise our students would not have been allowed to attend today.  Additional security was added as a precaution in the event anything had been missed in our investigation.  The person allegedly responsible for these comments was never near our school today and was taken into custody earlier this morning by the authorities of a neighboring county.
I hope you have found this message helpful and thank you for your support.
Sincerely,
Greg Bailey
Principal – Pisgah High School